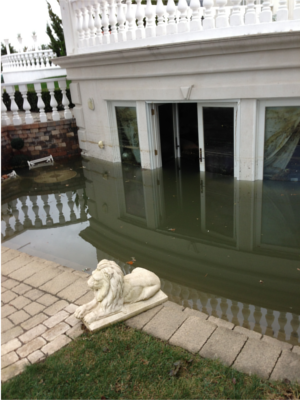 Water damage is one of the most common forms of property damage. Every year more houses and businesses are severely damaged by water than any other natural disaster.
Serious water damage, such as a flooding, requires immediate attention to ensure that not only is all of the flood water extracted, but also that all of wet areas are dried completely and treated quickly to minimize lasting and dangerous water damage effects, such as mold. In times like these, Champion Restoration Experts is your go to for emergency water damage restoration. We are available 24 hours a day, 7 days a week, prepared with our certified repair technicians to start the flood-water removal process right away and with the best state-of-the-art equipment and techniques available on the market.
Some of the key areas where water damage will build up include:
Drywall
Ceilings
Floors
Basements
What is Water Damage?
Water damage can result from a number of sources. Everyday household issues, such as broken dishwasher hoses, roof leaks and cracks in the foundation of your house can become a source for water damage, penetrating into your house. Major natural disasters, such as hurricanes and river flood waters, can also devastate your home.
There are several classes defining water damage, from slow rate evaporation that damages only a small portion of the materials of a house to fast rate evaporation that affects large areas of a property and/or the entirety. Each of these levels of damage involve expert level treatment, including proper disposal and reconstruction, in order to ensure that mold damage does not become a dangerous aftermath left behind by water damage not properly treated.
In addition to classes of water damage, there are different categories that define the level of contamination.
Category 1: Clean Water Damage
Clean water is water that leaks from sanitary sources such as sinks, bathtubs, rain and melting snow. This water has been sitting still for 24 hours or less and therefore remains uncontaminated. If left untreated though, this water will begin to contaminate via stagnation which allows various types of bacterias to grow. Due to this time sensitive manner, immediate clean up is necessary and cost effective as to not let the issue go untreated for long periods of time
Category 2: Grey Water Damage
Grey water is generally overflow and/or overhead water. Sources range from toilet bowl leakages, roofs, ceilings and a number of other sources. This water is unsafe for consumption or any contact post a 24 hour period without proper tools and techniques. As these sources of water sit untreated, they may be recognizable by their apparent odor.
Category 3: Black Water Damage
Black water is the most dangerous and contaminated of sources. It is highly unsafe and can be toxic if consumed or handled improperly. This often comes from raw sewage or basement flooding. Evacuation is often necessary if it is left sitting untreated for over a 72 hour period, as rapid mold damage can occur which presents unsafe living conditions.
Water Damage Repair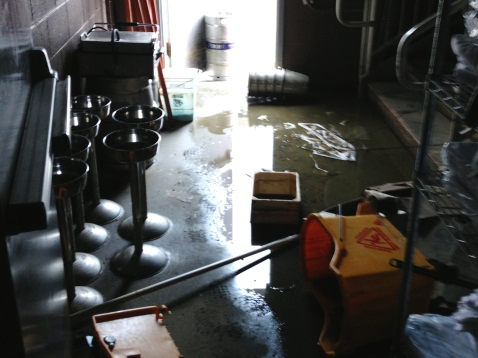 In order to repair water damage in your home you need the help of trained experts. Water damage left untreated can lead to the growth of mold and bacteria in your home or property.
In order to properly treat your home or property, Champion Restoration Experts' team of Certified IICRC professionals is highly trained in repairing water damage and utilizes only the best practices and state-of-the-art technology. We treat affected areas with antimicrobials and proper drying techniques to prevent the growth and spreading of likely mold spores that have grown due to water stagnation. These procedures give us the foundation for providing our customers with the best possible experience and satisfaction with the ultimate goal of keeping you, your loved ones and your home or business safe, clean and fit for living. We are a family owned and operated company who has been servicing NJ, PA, and DE since 2005.
If your property has been affected by water damage, please contact us today for a FREE CONSULTATION.